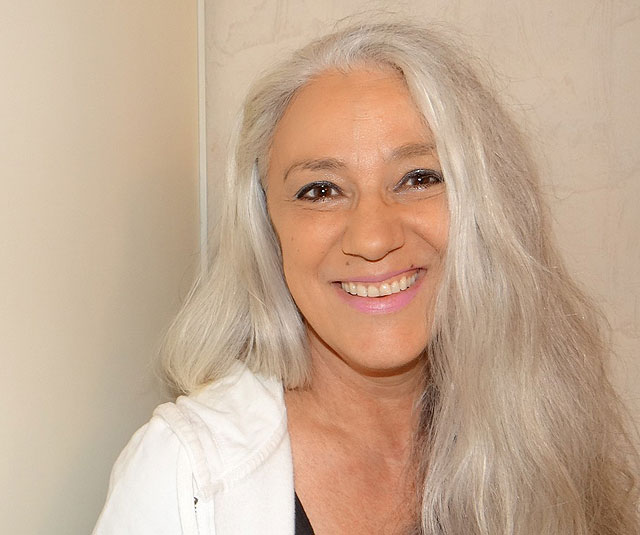 Grey is fast becoming one of the most stylish hair colours around. From Diane Keaton to Jamie Lee Curtis and Helen Mirren to Judi Dench, women are now embracing their silver locks and transforming their style in the process. To help you achieve the ultimate silver style, here are our tips for making grey hair look great.
Often, hair begins to thin around the same time as it turns grey. This means it's essential to stay on top of your hair care routine if you want your locks to look as good as possible. If you're worried about thinning hair, visit a women's hair loss clinic for expert advice. London Centre of Trichology's team can provide a diagnosis and suggest treatments which are tailored to you.
If your hair is beginning to go grey, or if you've decided to forgo colour treatments for good and welcome your new sophisticated look, putting a little time and effort into managing, moisturising and styling your hair will help you to get the most out of your grey locks. To help you achieve the ultimate silver style, here are our tips for making grey hair look great.
Transitioning to Grey
Hair begins to go grey as we age because our follicles stop producing melanin, the pigment that gives skin, hair and eyes their colour. The point in our lives at which we go grey is determined by our DNA, so if your mum or dad went grey early, there's a good chance you will too.
In most cases, the easiest way to transition to grey is to let your hair simply do its thing. If you've been dying your locks, however, you may need to use a semi- permanent dye while your roots grow out so you don't end up with a split-tone style.
Stay Hydrated
Grey hair has a tendency to be drier and frizzier than pigmented hair, so you'll need to invest in a high-quality shampoo and conditioner if you want your hair to stay looking smooth, shiny and sleek.
Occasionally using blue-hued shampoos will help to bring out the colour though you should avoid using them more than once or twice a month as your hair could take on a violet tint. If you find over the counter treatments aren't doing the job and you are suffering from a dry, itchy scalp, a trichologist can advise you on which products would be more suited to you.
Keep It Modern
One of the keys to making grey hair look great is a modern haircut. Get your sleek, contemporary cut right, and you'll look younger, healthier and more stylish. Go to a hairdresser with experience cutting grey hair to ensure outstanding results.
Older women often find that a short cut is easier to manage and avoids hair looking straggly. This is also often the most flattering type of cut if you are concerned about thinning hair. However, some women who love long hair prefer to keep it long after turning grey, and this can look great too as long as it is kept in trim and well cared-for.
Keep It Natural
 
Adjusting your wardrobe and your makeup bag will help you to make the most of your new grey look. Opt for strong colours like bright blue, ruby red and deep purple, as well as toning shades such as silver and charcoal. Dark greens can also look great. Avoid light, neutral shades wherever possible, however, as these can make you look washed out and tired. Overhauling make-up can also be a good idea, as skin tones often change at the same time as hair, and so shades which flattered you in the past may now need to be adjusted. 
If you have noticed your hair thinning and are concerned about female alopecia or any other hair or scalp condition, it is best to arrange a consultation with a women's hair loss clinic as soon as possible. Starting treatment early gives the greatest likelihood of success. Follow the link below to book your free initial consultation with the team of highly-experienced trichologists at London Centre of Trichology.