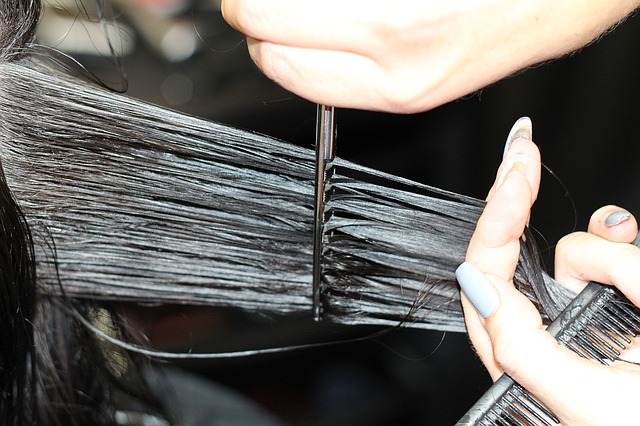 Your hair is just like the rest of your body in that it benefits from lots of care and attention. So if you start to notice hairs breaking off during a routine wash or brush, that could be the sign that something is wrong.
The London Centre of Trichology, a top hair clinic in the capital, is experienced in all matters surrounding hair loss and hair and scalp conditions. Here is our guide to hair breakage and some top tips on how you can avoid it.
When is Hair Breakage a Problem?
Hair breakage and split ends can strike men or women alike at any age. Breakage means that hair is weakened and could be caused by a number of factors, such as the way you look after your hair, the kind of lifestyle you lead and the food that you eat.
Ways to Avoid Hair Breakage
One of the commonest causes of hair breakage is people being over-enthusiastic with the hair dryer or the styling comb, so avoid overheating it, as this is one of the commonest causes of split ends. The ends of your hair can become very brittle and more likely to break if you use heated equipment too often.
More generally, you should also try to avoid manipulating your hair too much, even if it means being more sparing with the comb or the brush. If you have it trimmed a minimum of once every eight weeks, that should also cut down on the risk of developing split ends.
One straightforward step you can take to avoid hair breakage is to improve your diet. Foods that are high in sugar or sodium can hinder the body's absorption of protein, which is very important for the structure of your hair as well as your bones and teeth. Protein-rich foods include red kidney beans, salmon and nuts. Keeping up your body's intake of vitamins should also give you stronger, healthier hair.
You should be wary of doing too much with your hair, because it can be easy to fall into the trap of over-washing. Although precise advice will vary, as everyone's hair Is different, shampooing it every day is usually not a good idea, as this can stop your scalp's natural oils from working effectively.
Using a combination of hair products, such as colouring and conditioners which are not specifically designed for coloured hair, can also be risky. These may react with one another and produce unwanted side-effects, which could include making your hair more vulnerable to breakage.
As well as being careful with your hair's condition, there are also a number of natural products you can use to combat hair breakage, including herbal remedies, which we will be happy to advise you about and supply.
Treating Hair Breakage
At the London Centre of Trichology, we offer expert hair treatment for both men and women. At a consultation, we will look at your scalp through equipment called a Proscope, which can both magnify and take pictures of it. We will look at your state of health and discuss what products you are currently using for your hair and scalp, and will also discuss whether there has been any family history of hair loss.
After diagnosing the cause of your hair breakage and split ends, our trichologists will suggest treatments individually tailored to you to help restore the condition. Sometimes medication could contribute to your hair being more brittle, and in this case we might suggest that you make an appointment with your GP to see if any changes could be made to your prescription.
The London Centre of Trichology is a leading hair clinic in the capital. If you are worried about hair loss, then our many years of experience in the field mean we can provide helpful, expert advice. You can email us or call us on 020 3638 2283 to arrange your initial consultation, which will be free.